At Vygon we value life and to achieve this we support clinicians with the tools they need to provide the best care possible for patients.
With many more people now receiving IV therapy in their own homes, patients need to be familiar with vascular access devices, understand what role the equipment plays in their treatment as well as learn how to maintain and care for the lines to minimise the risk of infection and other complications.
Our Patient Education guides are designed to be practical resources to help patients and their carers feel comfortable about taking control of key elements of their treatment. To ensure they are informative and educational for all, the guides take a variety of formats so they are interactive and engaging for both adults and children.
Our video creates an engaging story around the care of a vascular access device with cartoon characters led by Billie Bionector. The adventure to fight germs takes viewers through the care of needle-free devices and IV equipment. Using their superpowers in space, the cartoon's characters explain how to clean a needle free device, the role of a saline flush and the importance of properly connecting the syringe to the hub.
Parent guide Bionector TKO
Supporting your child when they are receiving IV therapy at home is a straight-forward process with this step by step guide. Included is advice on how to scrub the hub of a Bionector TKO needle-free device.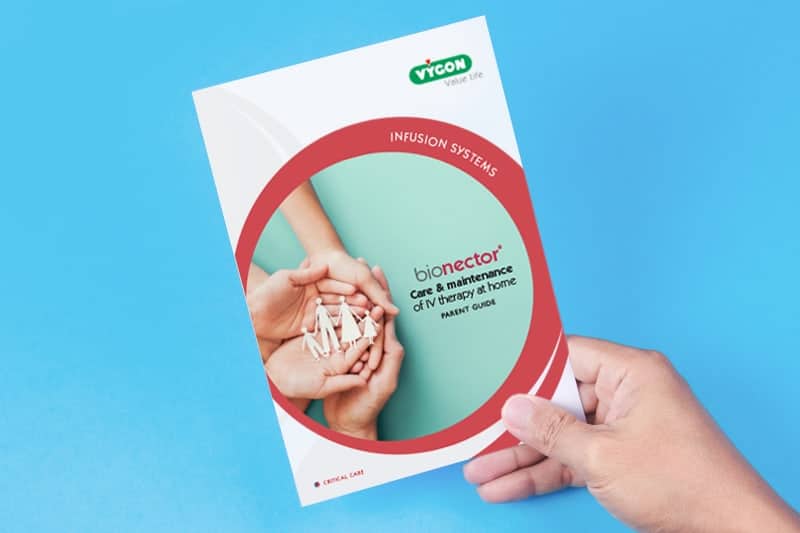 This guide helps parents maintain as normal a family life as possible whilst caring for a child needing IV therapy that incorporates a Bionector needle-free device. It shows how to keep the equipment clean at home.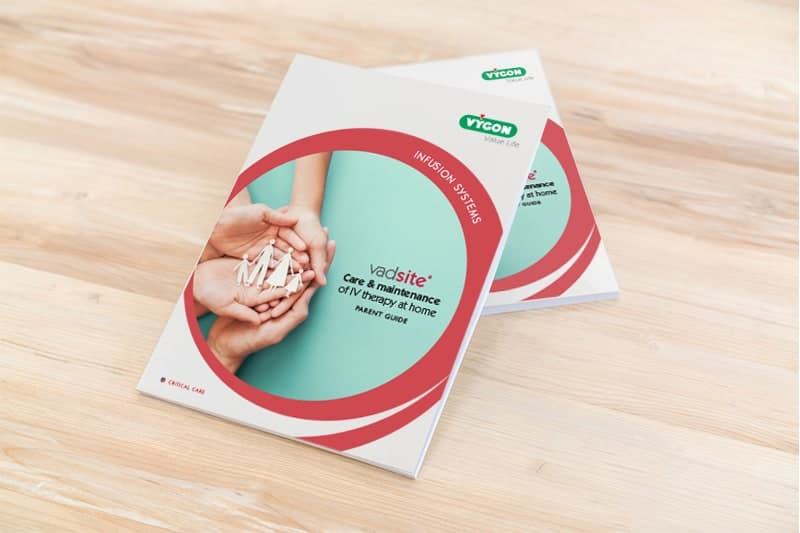 A useful checklist is included in this guide to help parents support children receiving IV therapy at home. It features a section on keeping the Vadsite needle-free device clean and clear to minimise the risk of infections.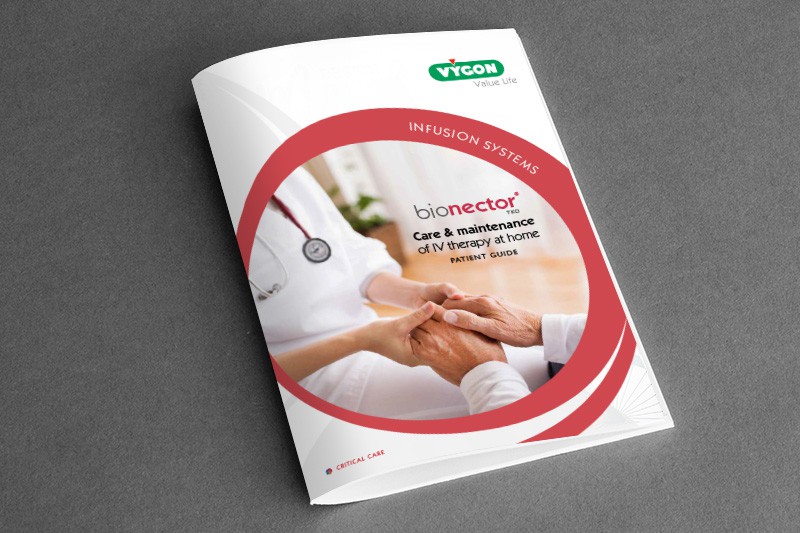 Patient guide Bionector TKO
The patient guide for Bionector TKO explains how the needle-free device attaches to the end of the cannula, or catheter, so that medication can be given. It includes a checklist to follow to keep the line clean.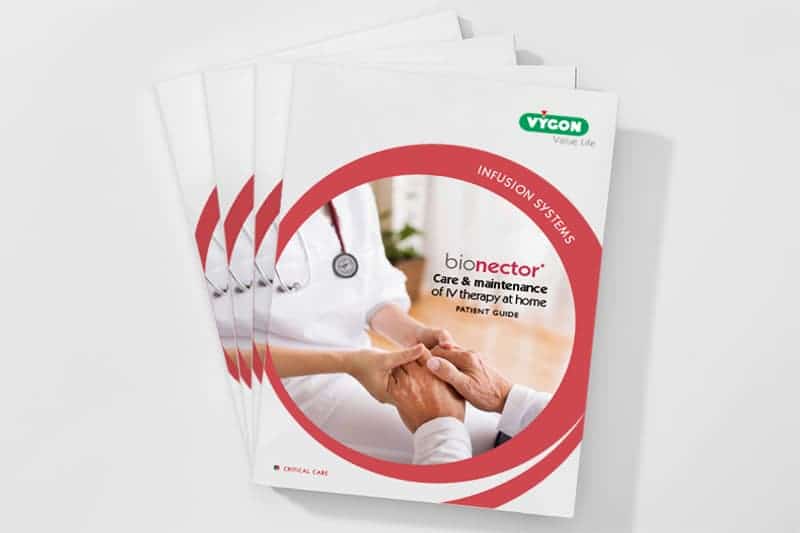 Focusing on the care and maintenance of IV therapy devices for patients receiving treatment at home, the guide emphasises the importance of keeping vascular access equipment clean.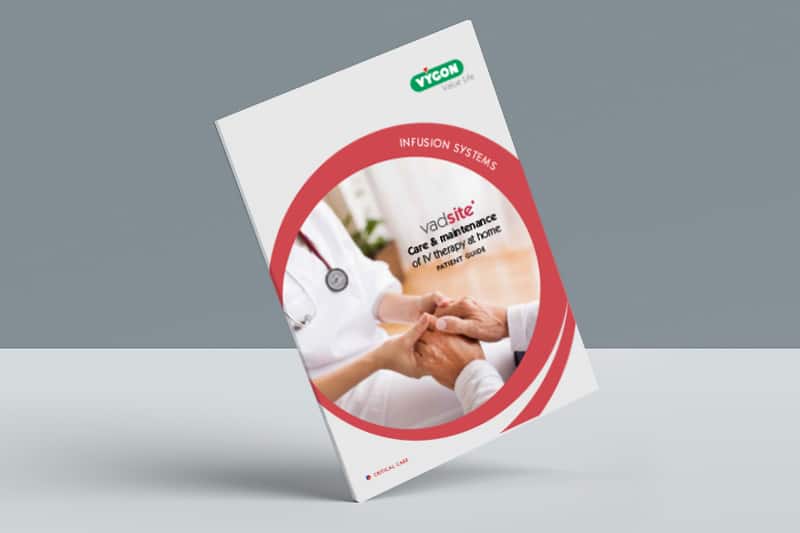 Preventing infection and other complications when caring for an IV device at home follows five key steps in this patient guide. It includes how to 'scrub the hub' of the Vadsite needle-free device.
Patient Education child book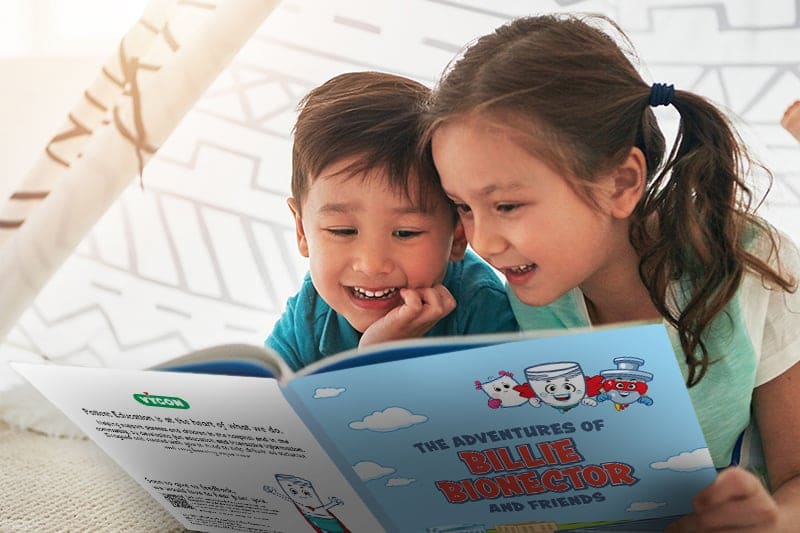 This entertaining book tells the story of Billie Bionector and his friends and how they use their superpowers to play key roles in a patient's IV therapy. Using the fun of a game to take readers on an adventure, the book focuses on the care and maintenance of a catheter. The cartoon covers hand washing, scrubbing the hub of the needle-free device and keeping the catheter clean and clear.
For more information please contact us