NHSGGC improves PICC placement safety with pilotTLS™ ECG Tip Location System
The precise placement of a PICC tip is important in order to ensure good catheter performance and to prevent a wide range of infusion-related complications.
In reviewing alternatives for a post-placement chest x-ray and anatomical landmarks following PICC placement, the Vascular Access Service (VAS) at Queen Elizabeth University Hospital in Glasgow evaluated the pilotTLS ECG Tip Location System.
The use of ECG technology demonstrated safety benefits for the patient with a quicker, simpler, and less traumatic procedure. Post-procedure x-ray was not required whilst the use of pilotTLS allowed placement of the catheter at the optimal position every time. Patient exposure to ionising radiation was minimised in line with IRMER guidelines and there were improved efficiencies within the Imaging Department – all providing potential savings for the hospital Trust.
To read more about NHSGGC's evaluation and experience of the pilotTLS ECG Tip Location System, please click on the link below: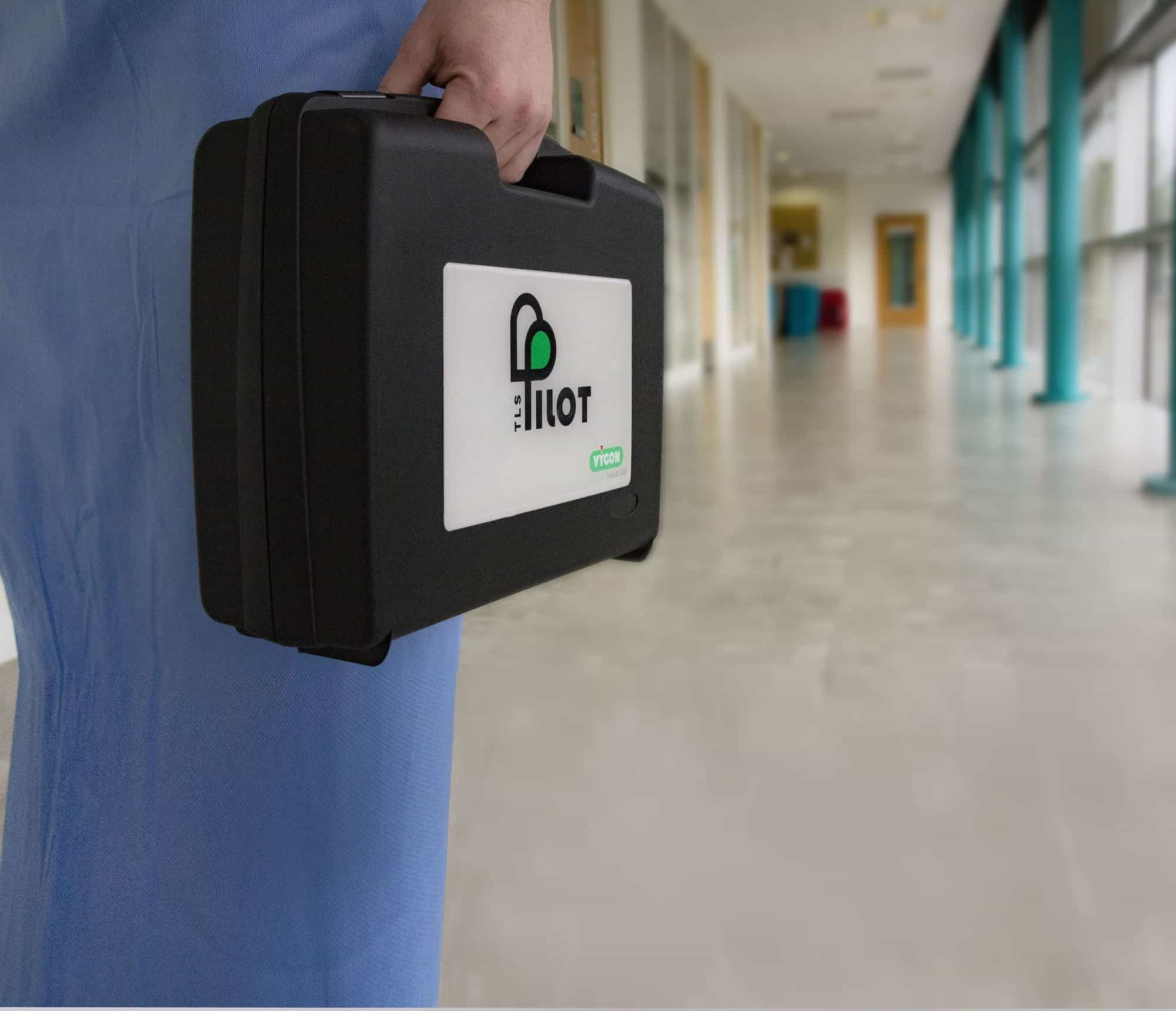 The setting up of an Outpatient Parenteral Antibiotic Therapy (OPAT) service at London's Homerton Hospital in 2014 has delivered a raft of benefits for both the Trust and patients.
Vygon was at the heart of an initiative with the Royal Devon & Exeter NHS Foundation Trust to deliver care at home.
If you would like more information on the pilotTLS ECG Tip Location System or on how Vygon can support you in the delivery of vascular access, contact us using the form below.
For more information please contact us