Accufuser (Code – VAWC0050S)
60ml at 5.0ml/hr Accufuser elastomeric pump
60ml at 5.0ml/hr Accufuser Elastomerics Pump designed to deliver a continuous flow of safe and accurate infusions for a variety of treatments and therapies
Product EAN:
8806368511064
Commercial Code:
VAWC0050S
Download Supporting Files
About Product
Accufuser ® 24 hour fresh filled, immediate use pumps for simple, safe and accurate drug delivery.
Accufuser Elastomerics have been designed to deliver a continuous flow of safe and accurate infusions for a variety of treatments and therapies including:
Antibiotics
Post-operative pain management
Cancer pain management
Chemotherapy
Thalessemia.
Accufuser Elastomeric pumps have an integrated balloon and plunger to provide:
Energy supply elasticity
The maintenance of designated pressure
Sustained perpendicular inflation of the balloon when it is filled with medication.
Other benefits of Accufuser Elastomerics include:
Colour coding
Accufuser® is easy to use thanks to the clear colour coding, which indicates flow rates in ml/hr
Blue end caps
With an integrated priming filter, or hydrophobic membrane, which allows air to escape but not the medication. This means the pump can be primed without having to remove the end cap, which also reduces the risk of contamination.
Magnified integrated scale
Inside the pump a graduated scale is magnified so that you can clearly see the remaining volume left to infuse. Increasing the size of the scale reduces the likelihood of reading errors.
Our range of products:
To meet patient needs and a wide range of clinical requirements, Accufuser® is available in four different sizes
– 60ml, 100ml, 300ml and 600ml – and flow rates ranging from 0.5ml per hour up to 250ml per hour.
Code information:
Using Accufuser model 'C0005S' as an example: C: Continuous type 0005: Flow rate of 0.5ml/hr S: Reservoir volume 60ml
UOI Units:
Box
UOI:
10
Contains Latex:
No
Contains DEHP:
No
Sterile Medical Device:
Yes
Product Support
Vygon is committed to education and support for our customers. We provide in-service training sessions for all staff and all shift patterns, to help ensure your clinicians achieve best practice when delivering care to patients. In addition, patient advice leaflets and children's bravery certicates are available on request, to help assist the clinicians in supporting and informing their patients.
Supporting Documents Download:
Events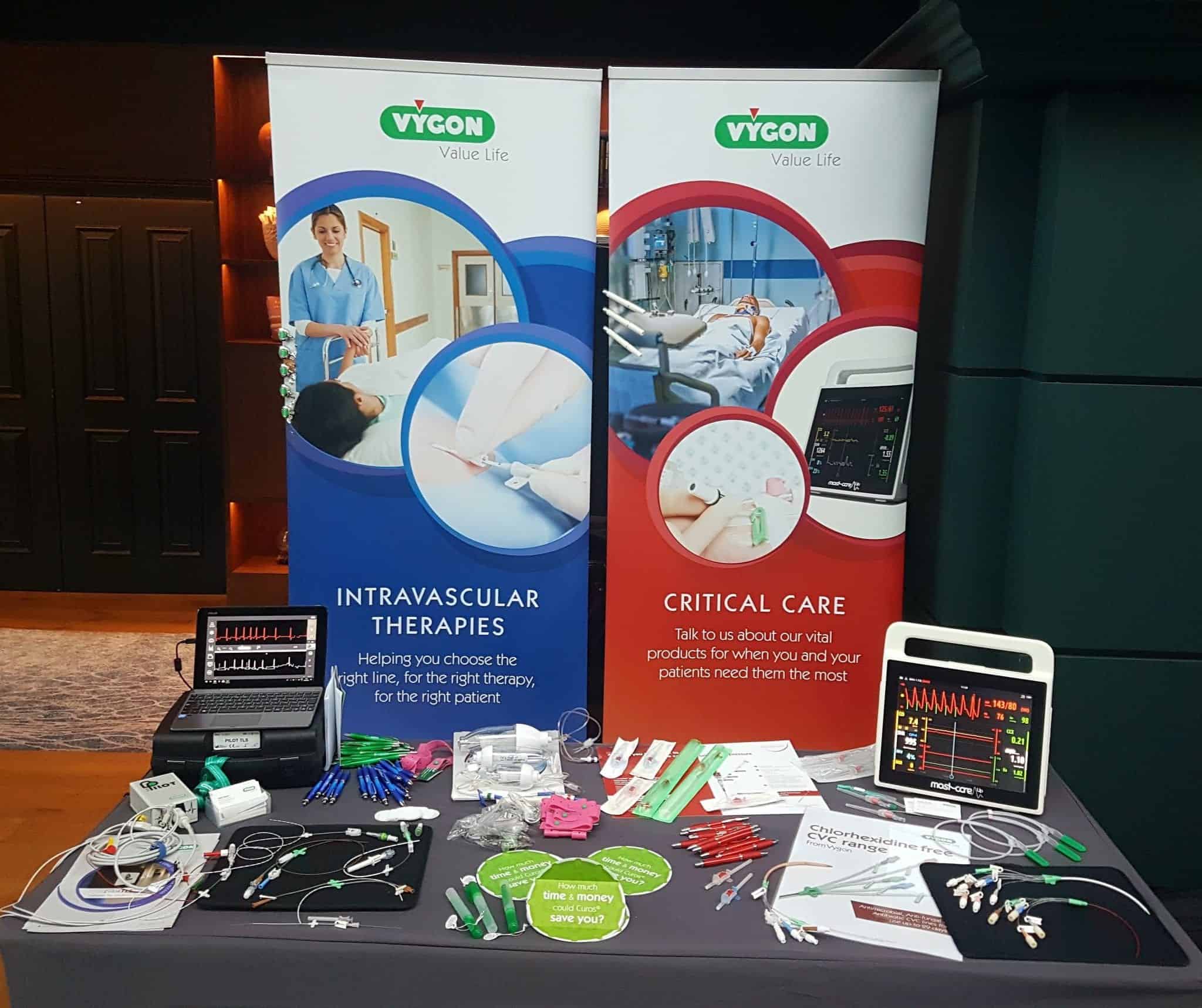 Visit us at The Society for Acute Medicine Conference
Vygon (UK) Ltd will be at SAM, October 2019! SAM Conference 2019 10th- 11th October 2019,  Harrogate International Centre, King's …
See More