pilot® TLS ECG Catheter Tip Location System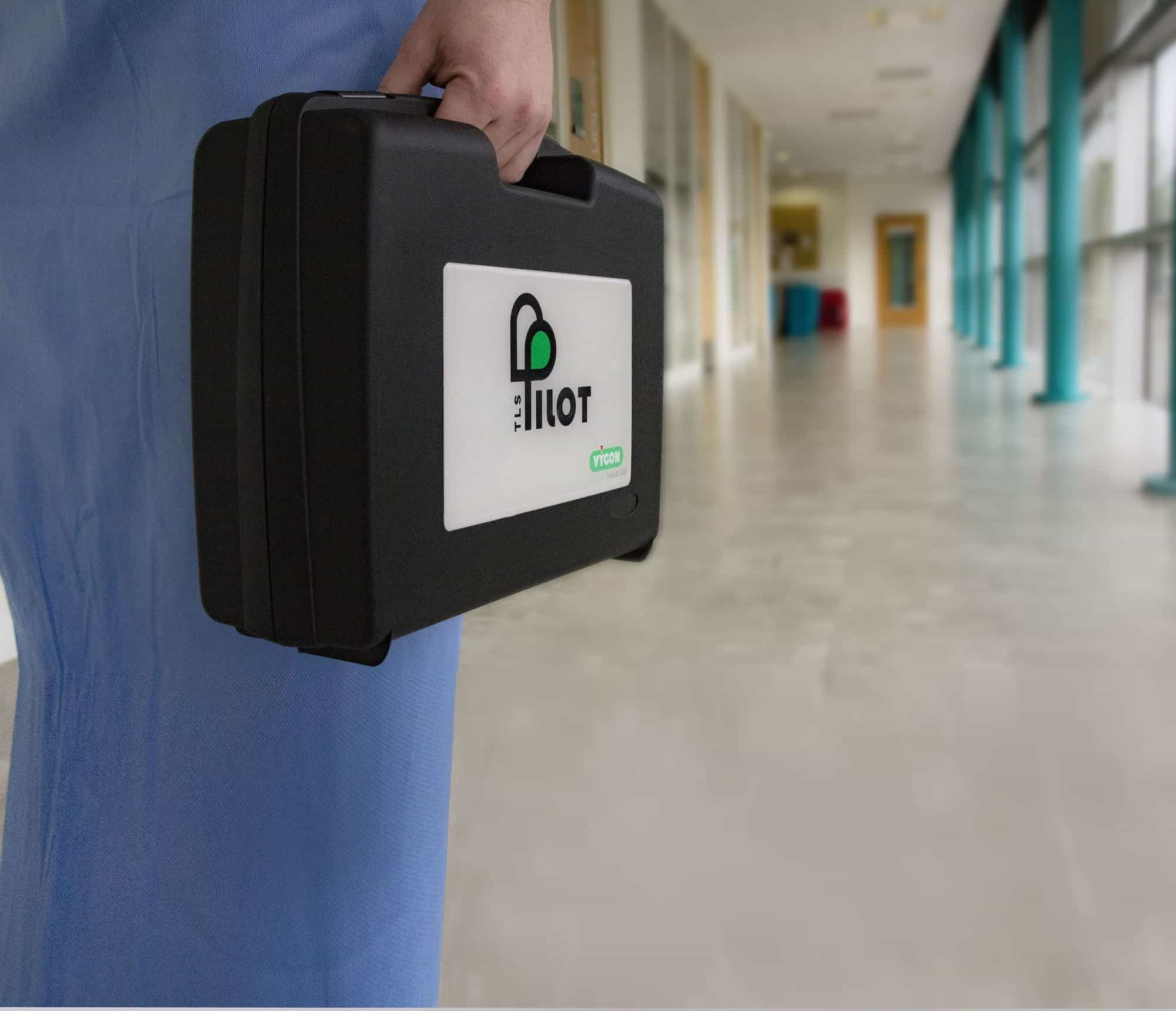 pilot® TLS ECG Catheter Tip Location System
7th September 2018
Providing accurate, real-time central venous catheter tip placement.
pilot TLS ECG technology provides immediate feedback on CVC tip placement, enhancing both patient and clinician satisfaction by minimising exposure to X-ray radiation and enables consistent and optimal CVC placement in both the acute and non-acute settings.
Versatile: Can be used with any brand of  PICC, short and long term CVC and Implantable Port
Portable: A small, lightweight device that can be used in acute and non-acute settings
Simple: Provides clear indicators of P Wave changes. The focus is on accurate P wave interpretation in order to facilitate navigation of the line during the insertion procedure and rapid tip location confirmation
How does it work?
pilot TLS technology focuses on the P wave for establishing accurate CVC and PICC tip location. Incorporating several real-time features designed to improve P wave interpretation, the effectiveness of pilot is further enhanced by a clear and accurate ECG waveform at all stages of the insertion procedure. Focusing on this waveform provides clinicians with the confidence to accurately interpret changes in the P wave and therefore ensure accurate placement.
Clinical support
A number of studies have consistently demonstrated that interpretation of the P wave is the most accurate and reliable way of determining both CVC tip location and accurate navigation of the line during the insertion procedure.
A recent study conducted by East Kent Hospitals University NHS Foundation Trust, compared both ECG technology and X-ray for establishing CVC and PICC-tip location. The study concluded that:
Results of recent studies on ECG guidance' challenge national guidelines that all CVCs and PICCs should have a
"post-procedural chest X-ray to confirm tip position"
Further highlighting that using X-ray in comparison to ECG is…
"expensive, inaccurate, dependent on the skill of the skill of the interpreter, [and] exposes the patient to potentially unnecessary radiation."
Request the full copy of the study:
Published 7th September 2018
Contact us for more information