Worlds Biggest Coffee Morning
Posted by Vygon (UK) Ltd on 28-September-2012
We are showing our support for Macmillan by staging our own coffee morning. With a plethora of cakes, savoury snacks and hot drinks we are hoping to raise awareness and money for a very worthy cause.
Worlds Biggest Coffee
The Worlds Biggest Coffee Morning is Macmillan Cancer Support's biggest fundraising event. They ask people across the UK - and sometimes further afield - to hold a coffee morning, where donations on the day are made to Macmillan. In 2011 51,000 people signed up to coffee morning, raising a record £10 million.
We are also taking part in #coffeemorning to support Macmillan's social media campaign and help make this their biggest year.
So far we have raised over £630 for Macmillan, and there is still more cake left to eat!
Vygon's Coffee Morning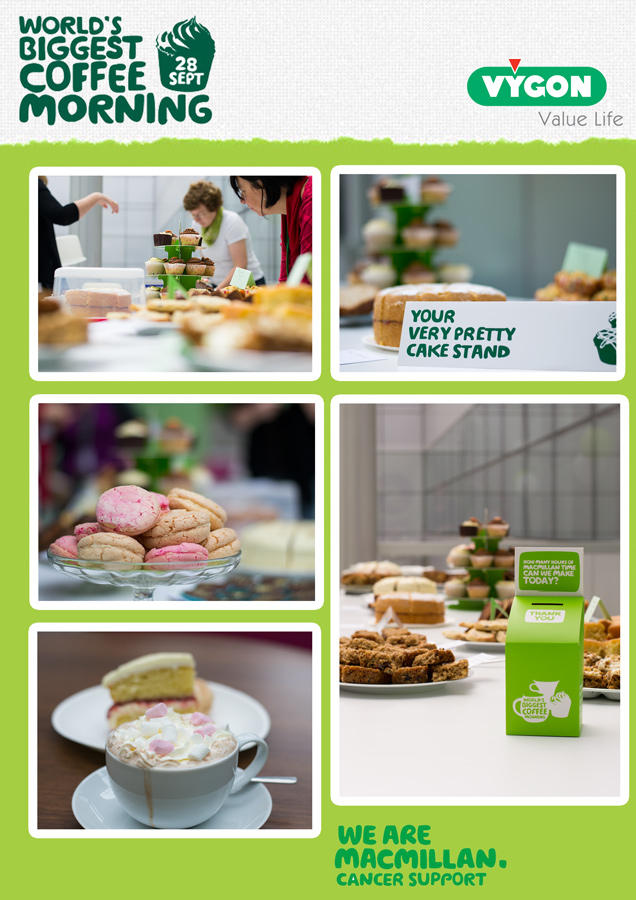 For more information please use the Contact Form